About us
Proudly made in North America
Canadel is a family-owned company. We believe in manufacturing products that are hand-assembled and hand-finished following the highest quality standards in the industry, according to environmentally-friendly processes. Since 1982, the Canadel vision has endured – offering personalized products tailored to meet the specific needs of each customer's home. What we offer is heirlooms in the making: furniture so well made you will be passing it to your children who will then pass it on to theirs, keeping it all in the family.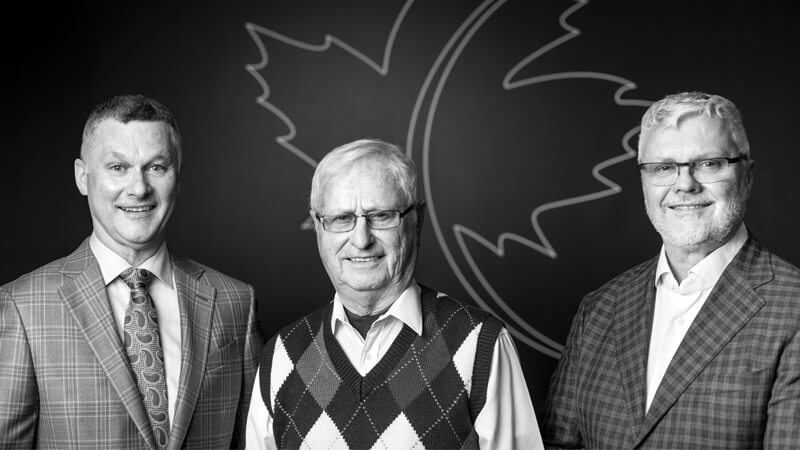 Like many family businesses, the dining-room furniture manufacturer grew out of modest beginnings. Before founding Canadel, Guy Deveault, now CEO, worked in his father's furniture factory. "I worked there every summer while I was in school," he recalls. "I did a bit of everything, starting in the factory and working my way up to foreman". In 1982, after their university studies, Guy and his brother Michel (today Canadel's president) joined their father.   Since 1982, the transformation of the furniture industry has been revolutionary, from the way furniture is made to outsourcing and distribution to the shopping habits of consumers. The Deveaults' reputation for honesty and integrity in business dealings has stood them in good stead every step of the way. La relève
Michel and Guy Deveault learned all about job satisfaction from their father and have been able to pass it on to their own children, who also work for Canadel.
Guy's daughter, Marie-Christine, is now responsible for marketing and design coordination. Her goal is to inspire people and share her love for the home's heart, the kitchen. She keeps working on new projects to make sure Canadel always looks its best.
Marie-Christine also works closely with her cousin, Jean-Philippe. At 33, Jean-Philippe Deveault is almost the same age as the family business. From a young age, he approached his studies in a way that meant he could help his father manufacture elegant, superior-quality dining-room furniture.
Today, Jean‑Philippe is in charge of after‑sales service and the company's Signature program, set up to meet the requirements of unconventional interiors. Together in business as in life, the Deveault family has made Canadel a successful company that continues to grow and prosper.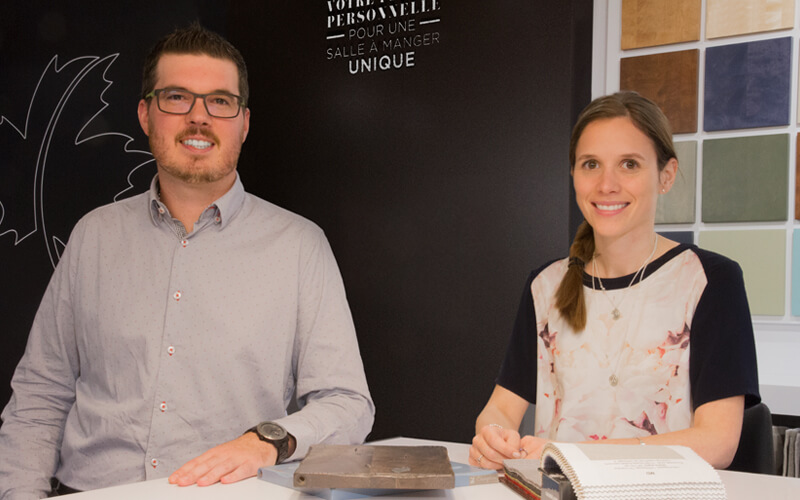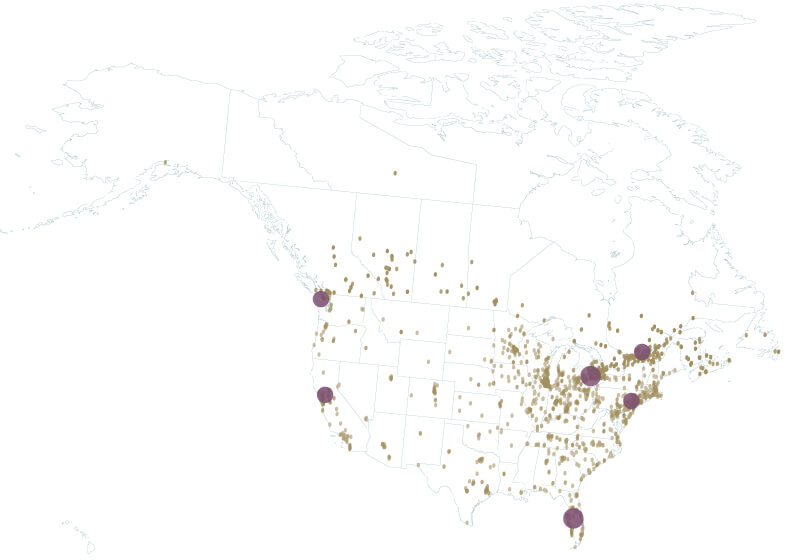 Canadel products are distributed all over the United States and Canada.
"We really enjoy our work and that comes across in our dealings with partners, suppliers and customers". – Guy Deveault
30

vans are shipped each week
20

sales representative & associates scattered all over North America
1,150

Number of chairs made by Canadel daily

200

Number of tables made by Canadel daily