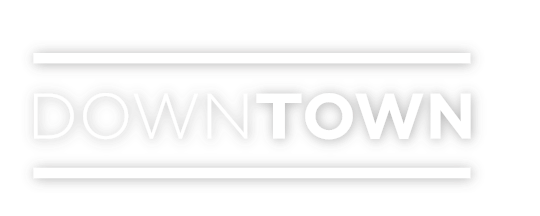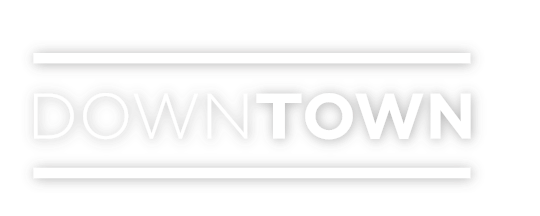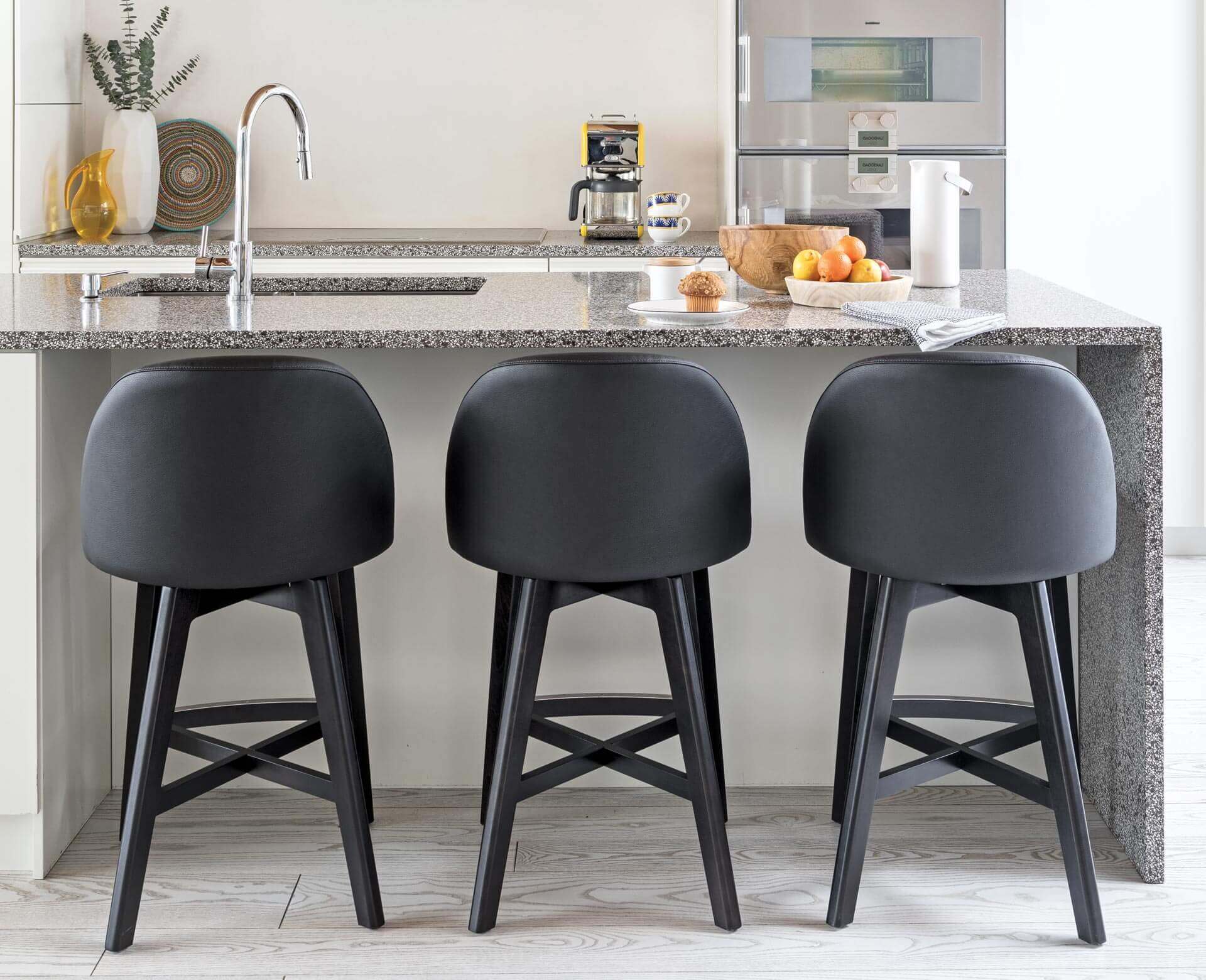 Avec un si grand choix de collections, vous trouverez assurément votre table idéale.
Mid-Century Modern Statement
The Downtown collection walks a fine line between modern and contemporary, creating a timeless quality of sophistication. This is quality furniture that never goes out of style.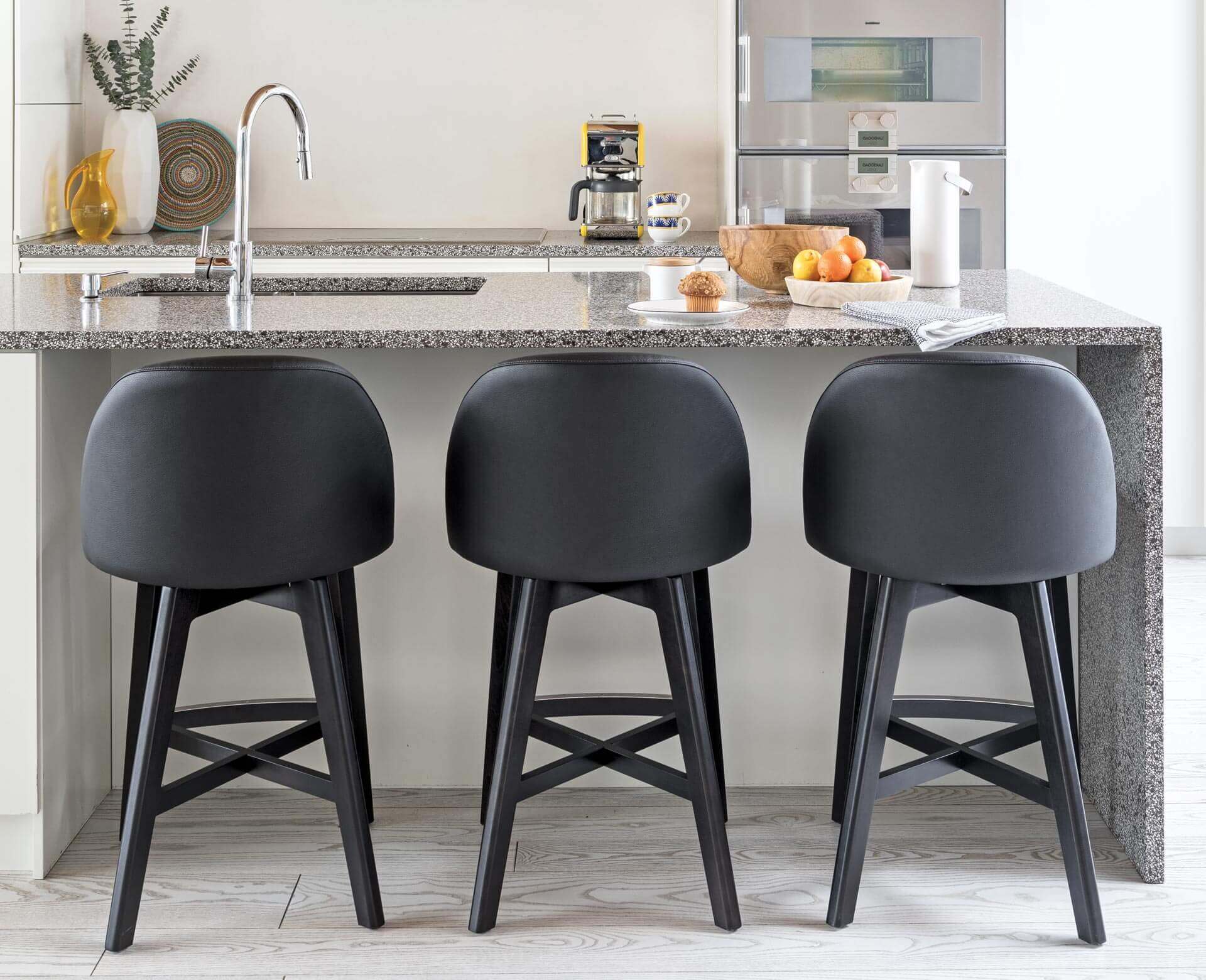 The Shape of Things to Come
The hallmarks of the Downtown collection are subtle curves and angular lines.
Some Things Never Go Out of Style
Dynamic silhouettes hint of mid-century-modern inspiration.
The following is a selection of favourites from the Downtown collection. You may also want to customize every aspect of your furniture using Canadel's UDesign configurator.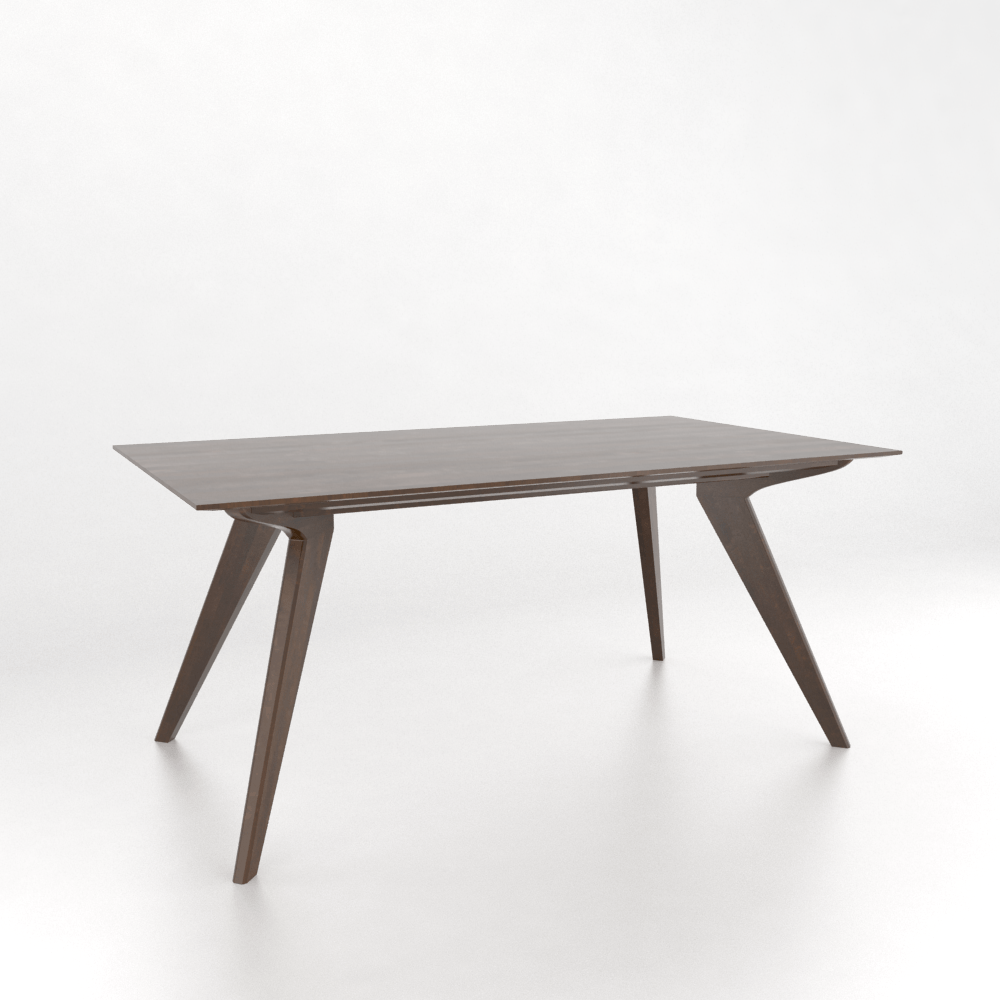 Rectangular table
Cognac Washed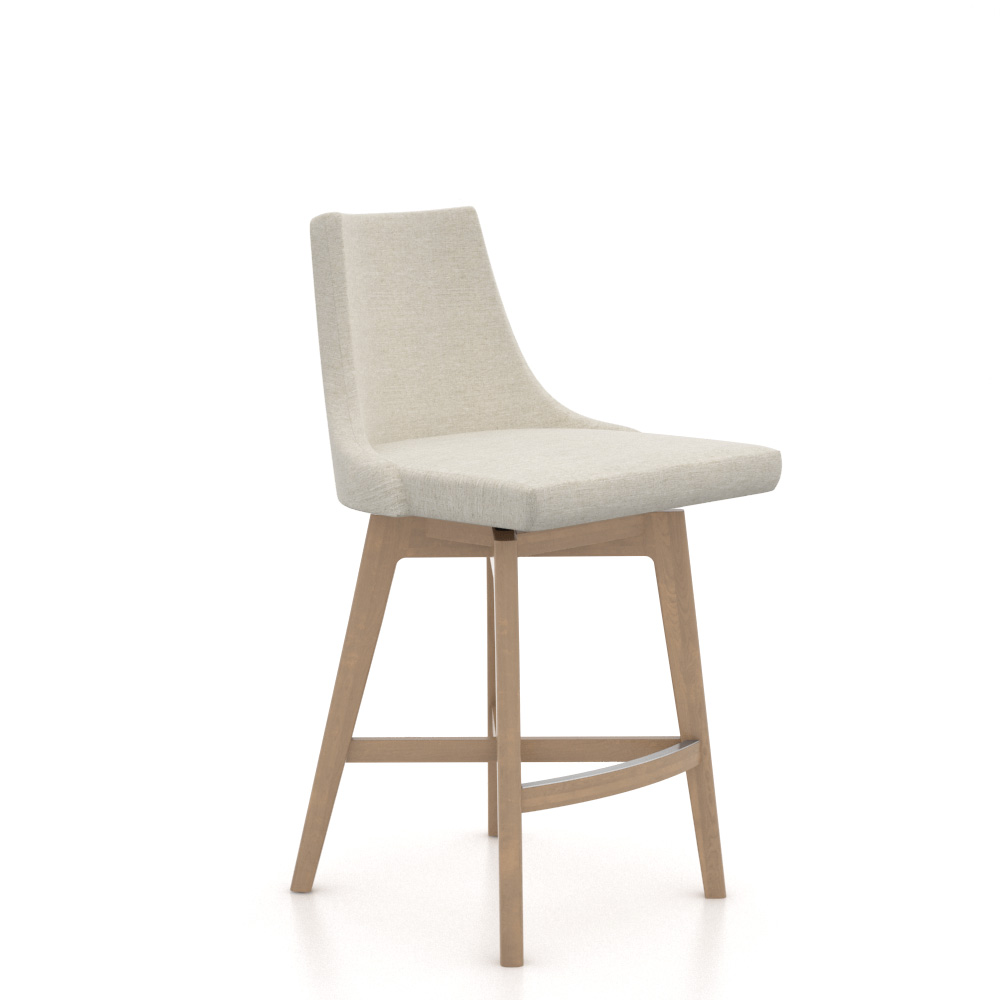 Upholstered stool
Caramel Washed
Fabric TW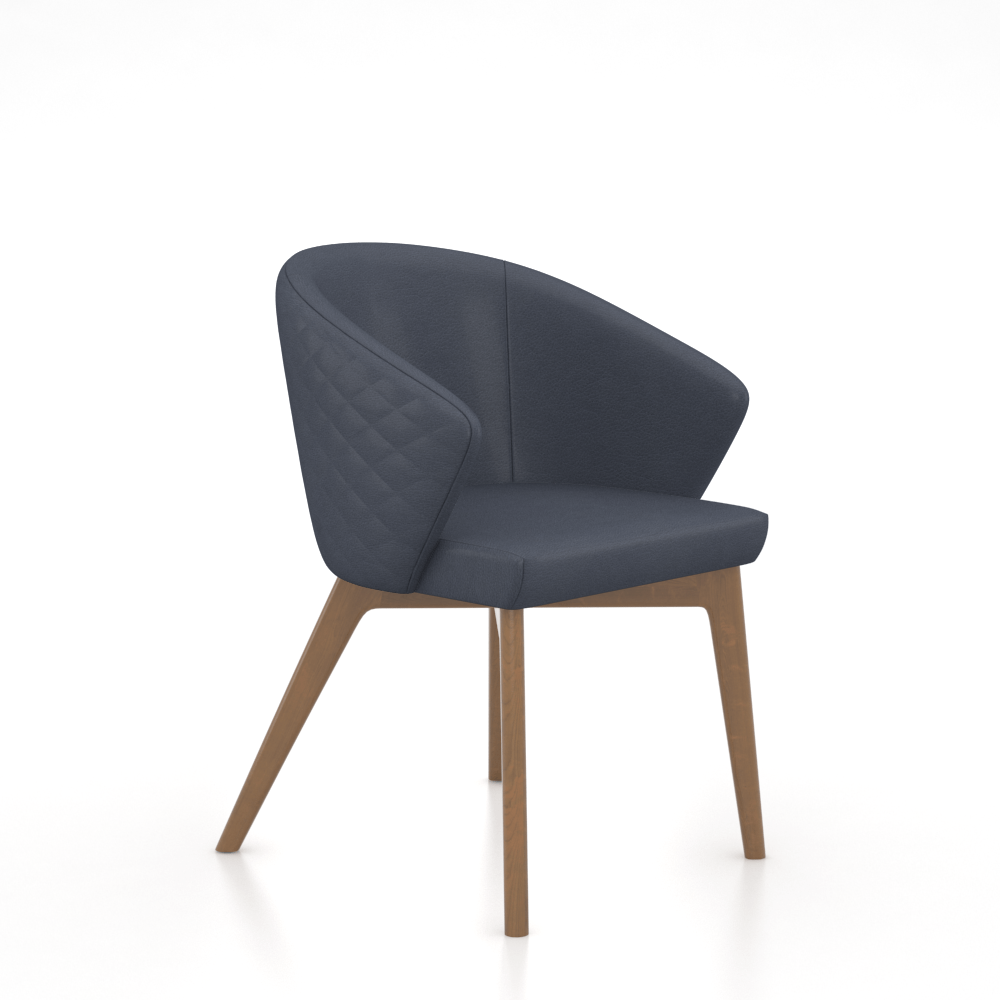 Upholstered chair
Oak Washed
Faux Leather YK
Upholstered chair
Almond
Velvet 9C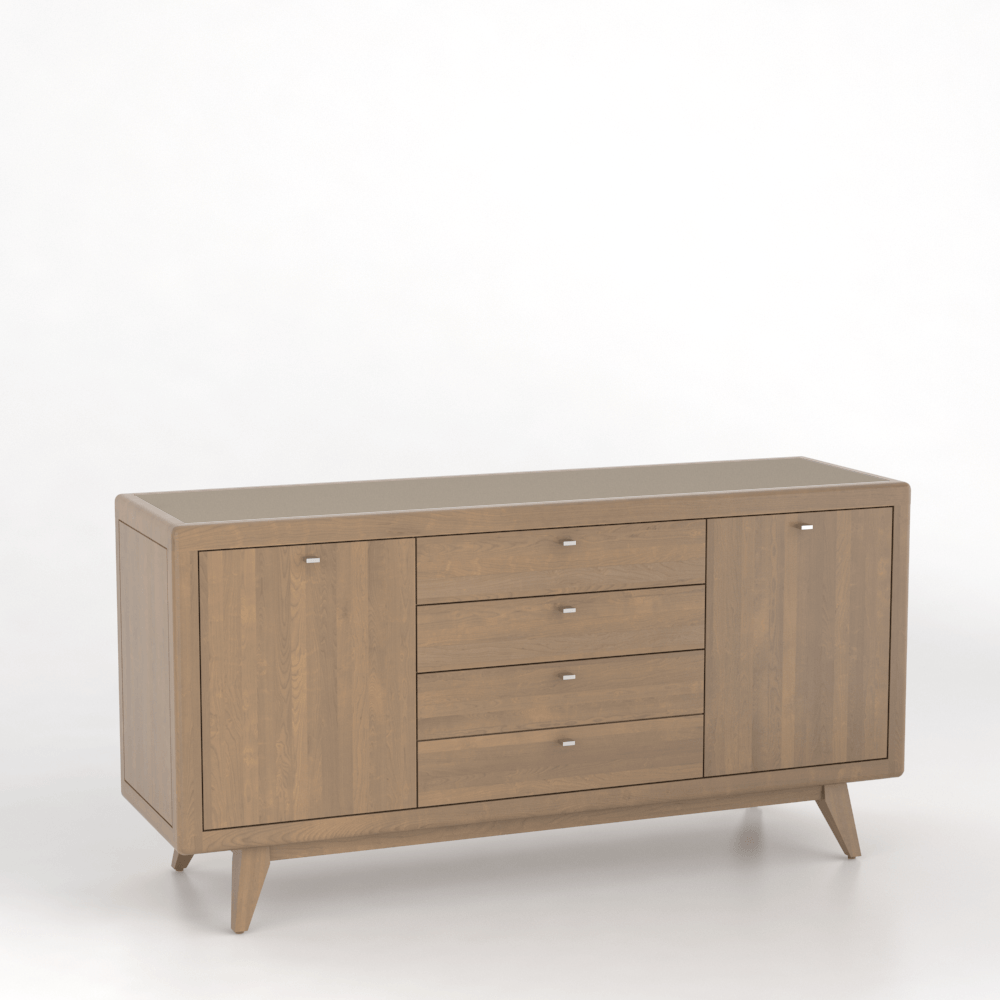 Buffet
Pecan Washed
Top: Frosted Glass WB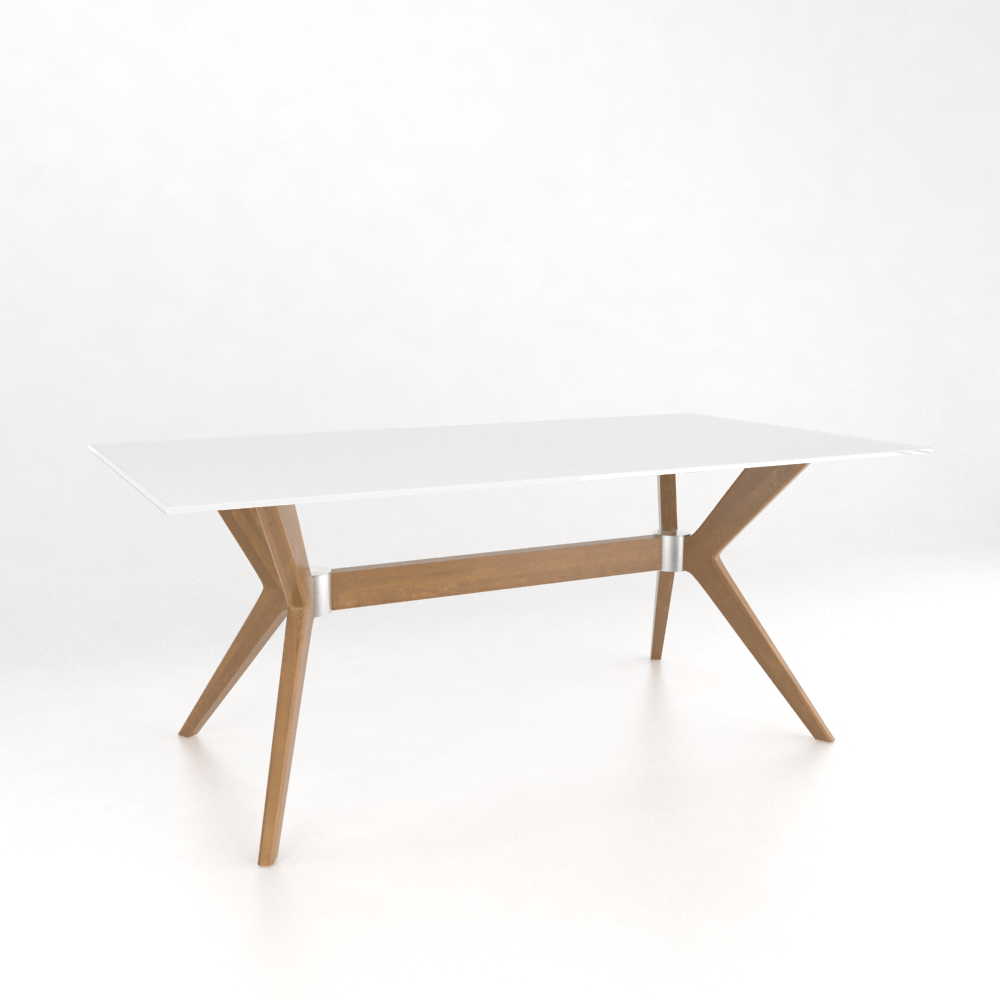 Rectangular table
Honey Washed
Top: Frosted Glass WH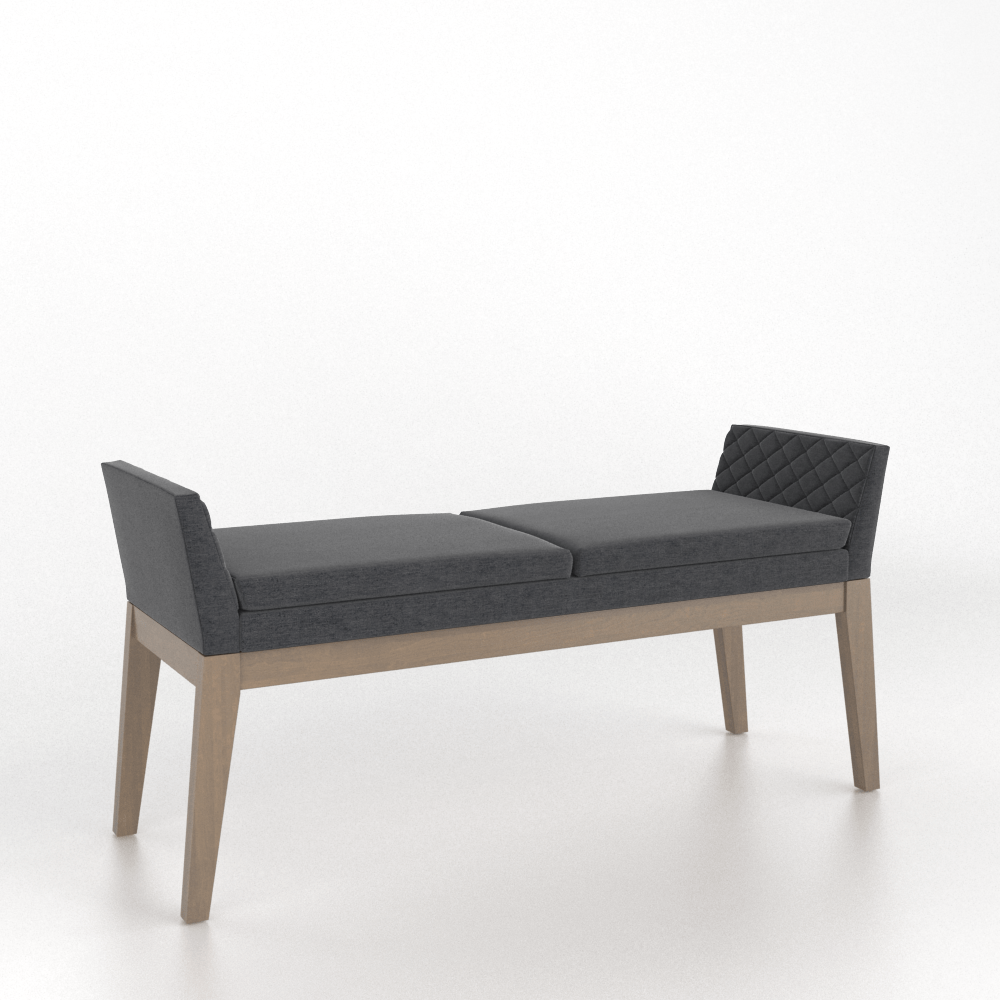 Upholstered bench
Weathered Grey Washed
Fabric TT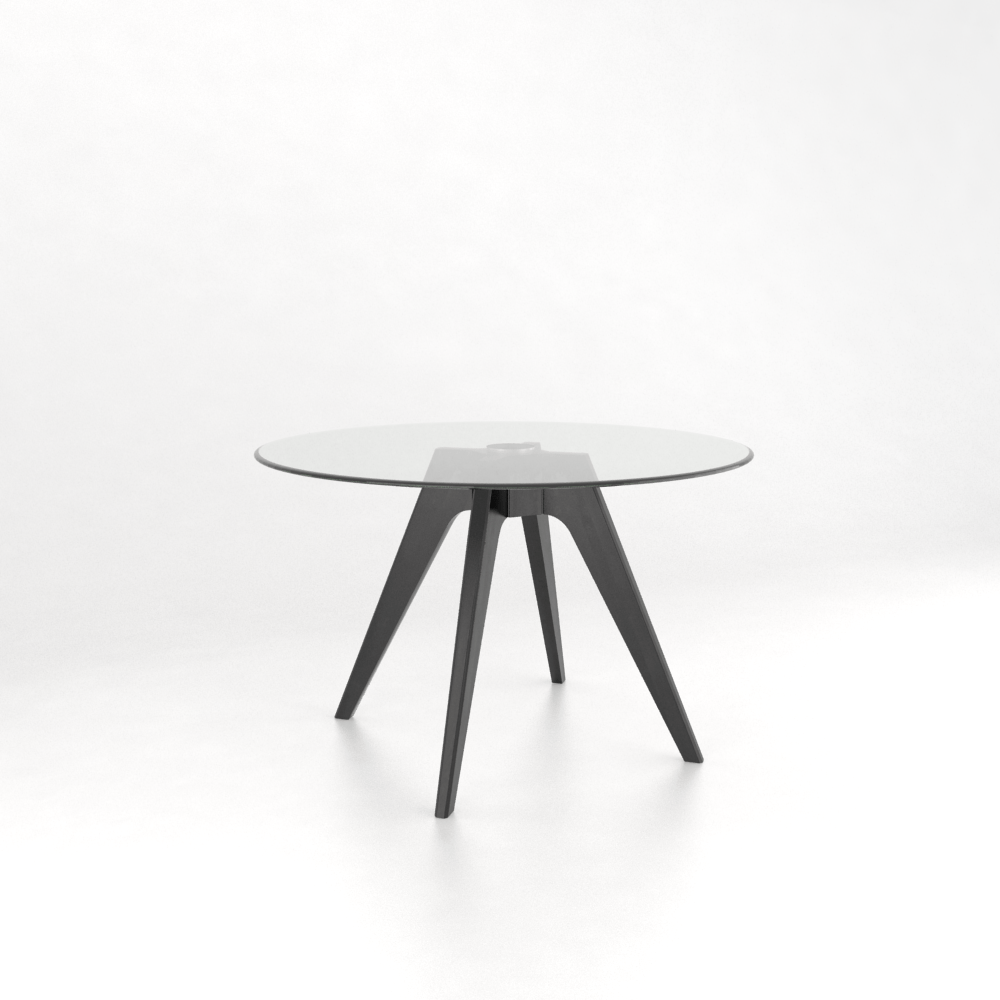 Round table
Peppercorn Washed
Top: Clear Glass CL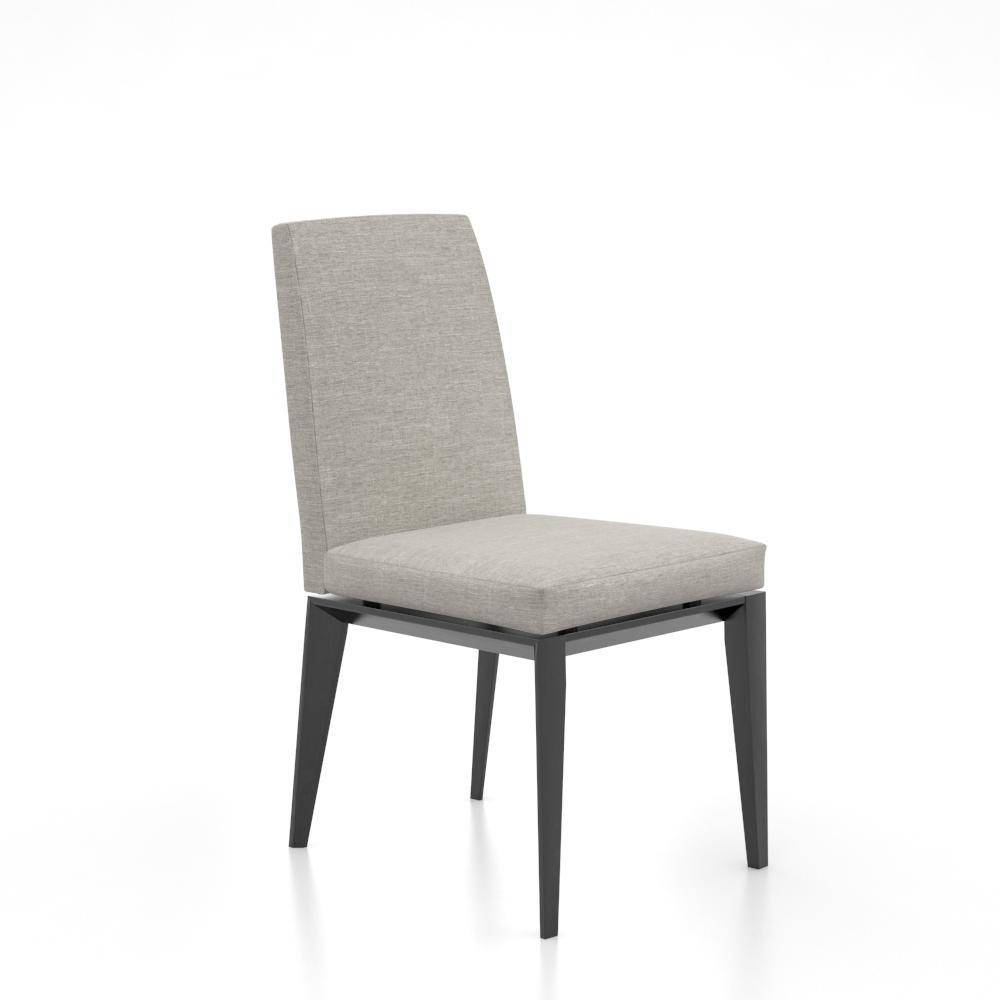 Upholstered chair
Peppercorn Washed
Fabric TB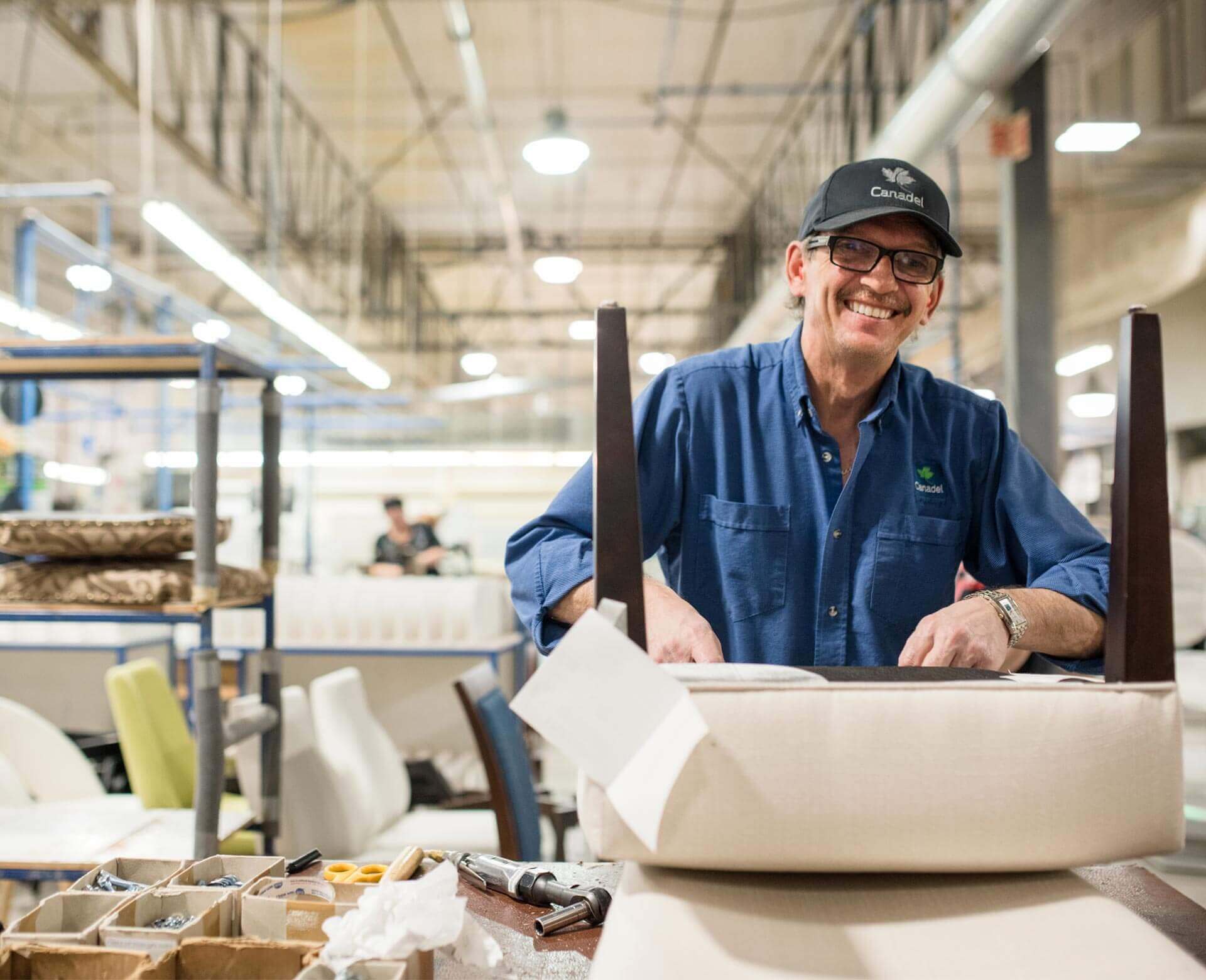 Handcrafted in North America
Countless hours go into the details of each piece in the Downtown collection. Quality is guaranteed.
Metal adornments, fresh textiles, an extensive palette of colors and an array of options make Downtown a versatile collection.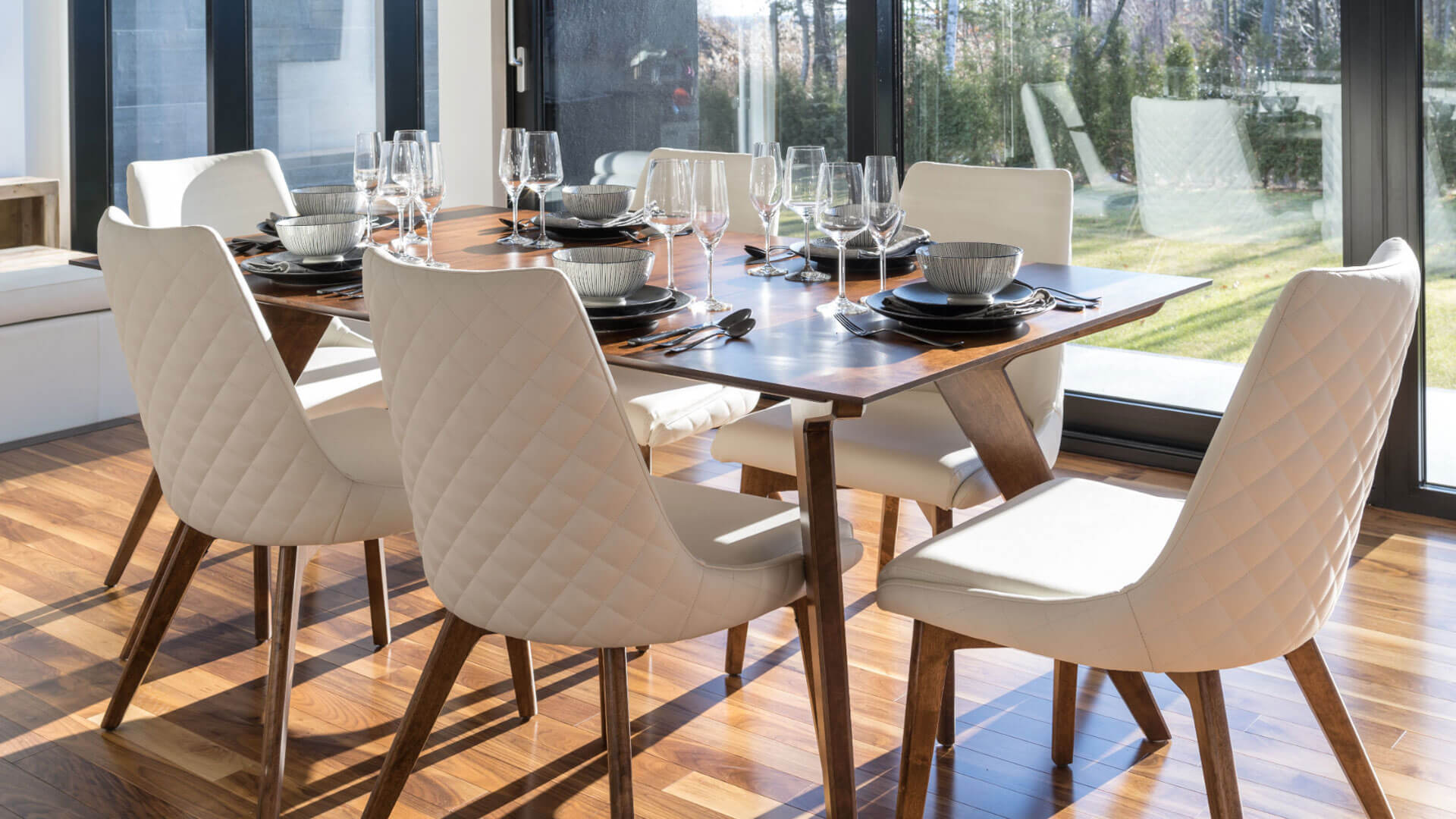 Canadel's UDesign program makes it easier than ever to create a one‑of‑a‑kind dining room.
Just pick your favorite piece, then customize the color, shape, and size to perfectly suit your space. It's just a few clicks to view your results.