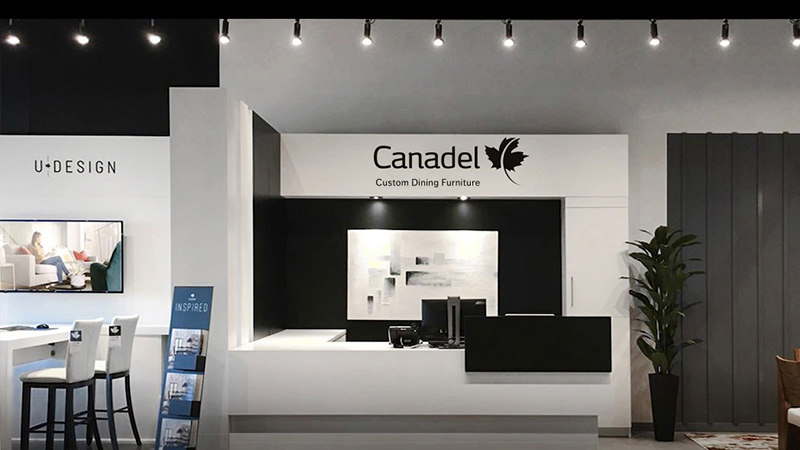 A shopping experience as unique and distinctive as your new dining furniture.

If you're like us, your kitchen and dining room are the spaces in your home where your friends and family come together. It's where your nearest and dearest congregate—where you prepare and sit down for meals, help your kids with homework, share a glass of wine with a neighbor, indulge in all things entertaining. The furniture in these rooms adds comfort, character and charm.
It goes without saying that our team at Canadel Custom Dining Furniture stores believes buying dining furniture should be a simple, satisfying experience that revolves around your taste and your needs. We aim to make your visit to our stores effortless and enjoyable and to help you choose the perfect custom furniture for your home, whether your favorite style is classic, rustic or modern. Your experience will be as unique and distinctive as your new pieces.
Our professional and dedicated staff will guide you through creating the personalized dining set you've dreamed of. With our years in the business and the remarkable array of options, fabrics and features in our collections, we're ready to work with you to breathe new life into your kitchen and dining room.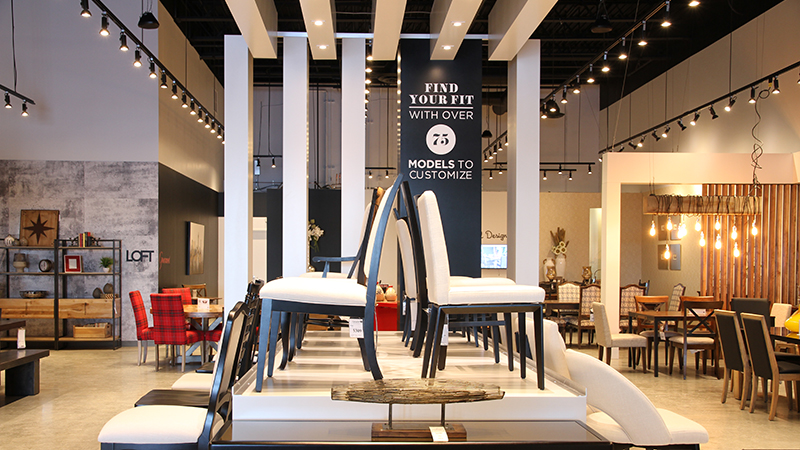 A personalized experience celebrating made-to-measure dining furniture.

Canadel's furniture stores offer a highly custom, distinctive shopping experience—you'll find our locations are as unique as our furniture. With its unique concept, each store is dedicated to Canadel's dining furniture lines and offers customers the opportunity to get a good look at materials, fabrics, colors and styles to make ordering custom furniture much simpler. We are committed to providing customers with personalized dining furniture that's not only beautifully designed and carefully crafted using only the highest quality materials, but also completed and delivered in a reasonable time frame.
Shopping our collections is exciting and simple, thanks to our knowledgeable staff, interactive online design tool and the plethora of styles and options available. We're confident your Canadel experience—from selection to delivery—will surpass your expectations.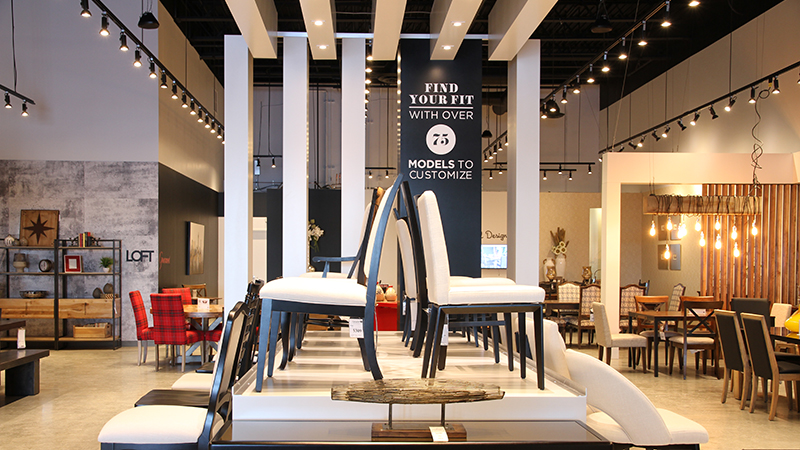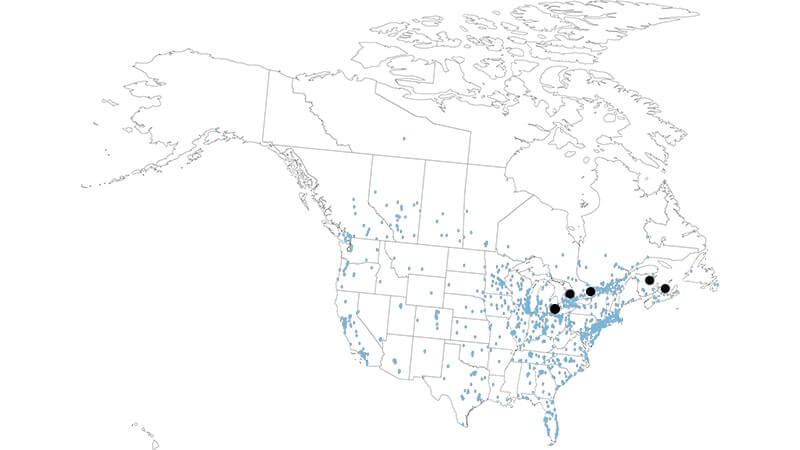 Five locations now open in Canada
Come by one of our stores and see our collection firsthand. You'll get a feel for our unique styles, spectacular finishes and selection of fabrics. You'll truly be able to experience all that Canadel has to offer.
If there isn't a Canadel store in your area, visit one of the more than 1,200 dealers across North America. Just click on our dealer locator and find the location closest to you.
Our Canadel store locations