Furniture care

Your Canadel furniture is made to last. But it might need a little of your help to stay as beautiful and clean as you want it to be. Here's how to take care of your favorite table set or buffet.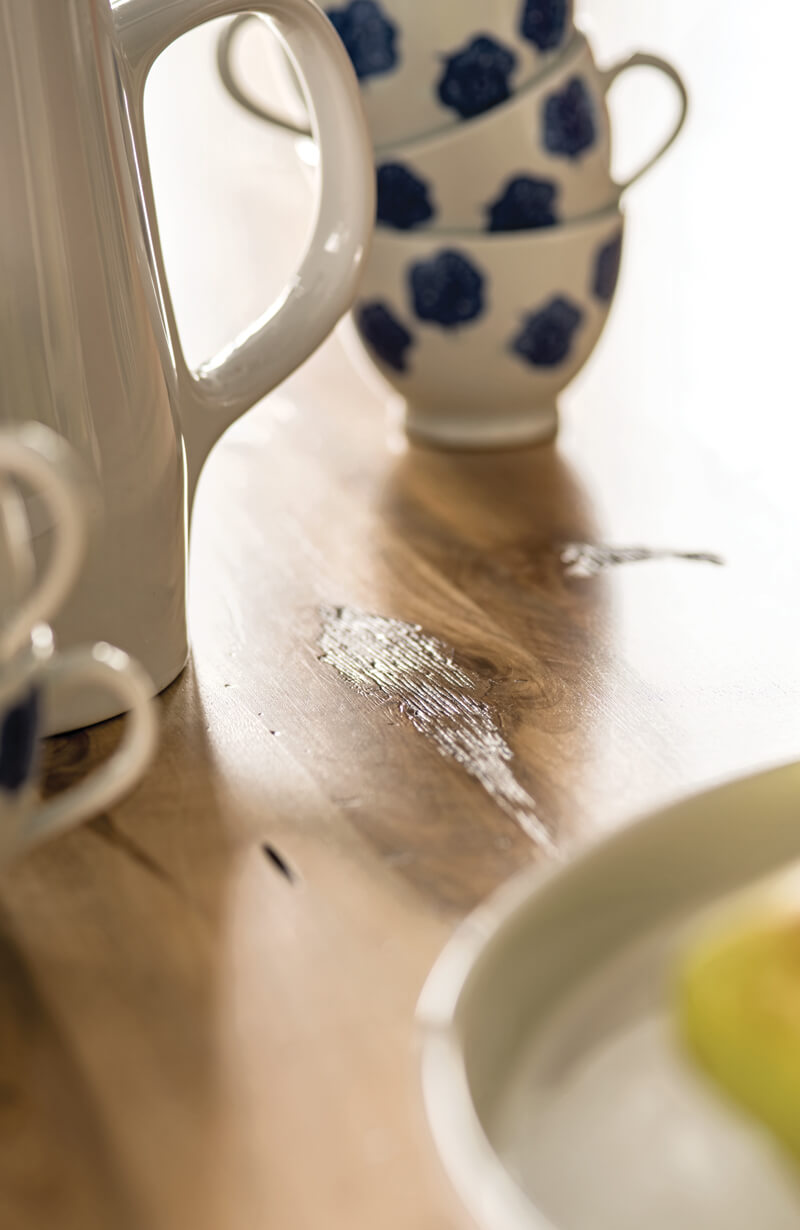 General
To protect your furniture—while remaining comfortable—keep your home's relative humidity between 30 and 40 per cent.
Place furniture away from radiators, heating vents and wood‑burning stoves.
Make sure furniture is not exposed to direct sunlight, which may harm the finish.
When moving furniture, lift rather than dragging on the floor. Avoid cleaning your furniture with window-cleaning products, as the ammonia they contain will destroy the finish.
Maintaining your furniture is simple: all you need is a damp cloth When cleaning a table that has a glass top, make sure the glasscleaning products does not come into contact with the wood pieces.
Tables
Immediately wipe away any liquid spilled on a tabletop.
Store table leaves where conditions are similar to your table.
Butcher Blocks
A butcher block should be treated with food grade mineral oil on a regular basis.
Tips
For any greasy stains: a mix of water and vinegar (50/50)
Clean Teflon glides from time to time.