50 years ago, entrepreneur Phil Jordan opened a 1,200-square-foot furniture store in Canning, an hour away from Halifax. By the time his eldest son, Don, joined the family business nearly 15 years later, the store had grown to 6,000 square feet. After 25 years serving Canning, Jordan's Home Furnishings expanded once again—not only did Phil's daughter, Sherry, join her father and brother, but they also opened a 20,000-square-foot store in New Minas, which was expanded in 2011. The Canadel store they are now gladly running in Halifax opened its doors in 2018, and we hope you enjoy it as much as they do.
In our beautiful 5,000-square-foot Canadel store adjacent to the Jordan's Home Furnishings in Halifax, you can see our Canadian-made product lines and experience everything Canadel has to offer—our many styles, custom materials, fabrics, shapes, sizes and finishes. Our dynamic, dedicated staff offers first-class service and is always available to answer your questions, helping you piece together what will soon be your favorite room in your home!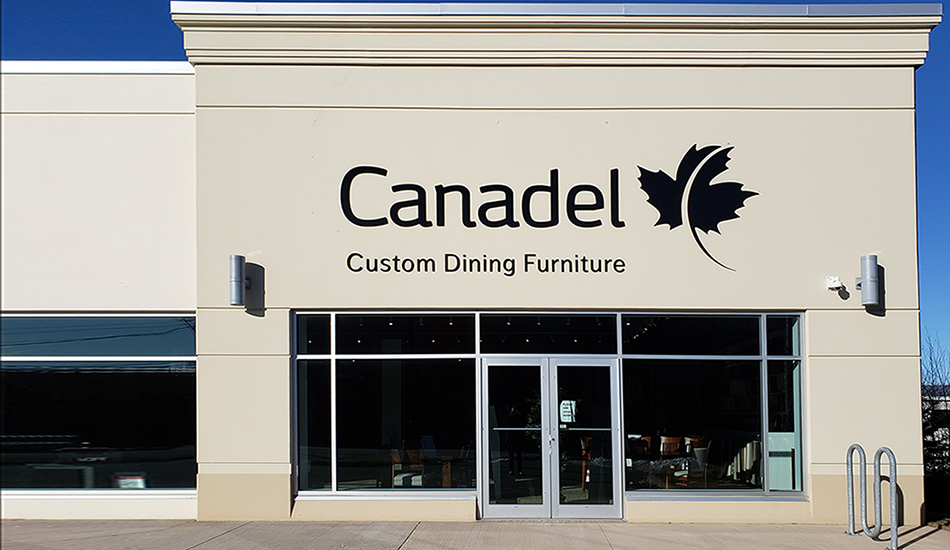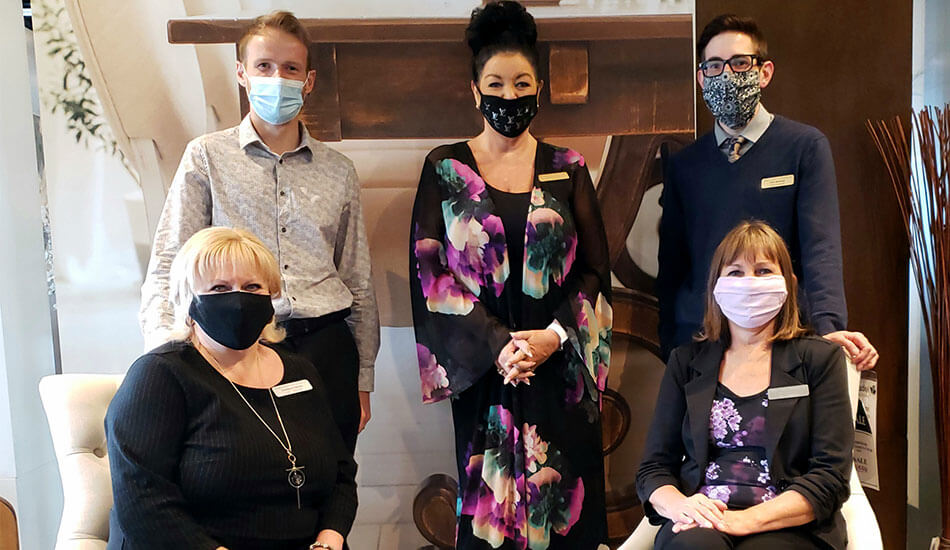 At Canadel store, our goal is to provide customers with exceptional Canadian-made products and first-class service. Specializing in custom dining furniture, our experienced and dynamic team has years of knowledge and experience with our wonderful product lines.
Canadel store's staff is especially well equiped to help you create the dining set that suits your taste and needs. The staff is always prepared and excited to show you all the options available and explain everything you need to know about our incredible customization concept. Kind and helpful, our team is ready to ready to help you plan your custom dining furniture. The perfect dining room furniture is waiting for you, and we're more than ready to make your dream project come true!
CONTACT INFORMATION
Canadel, Custom Dining Furniture
42, Otter Lake Court
Halifax, NS B3S 1L9
Phone: 902-405-7445
BUSINESS HOURS
Monday: 9:00 AM – 6:00 PM
Tuesday: 9:00 AM – 6:00 PM
Wednesday: 9:00 AM – 6:00 PM
Thursday: 9:00 AM – 9:00 PM
Friday: 9:00 AM – 9:00 PM
Saturday: 9:00 AM – 6:00 PM
Sunday: 12:00 PM – 5:00 PM