Duncan's Furniture has been selling Canadel in their family furniture stores since 1985. It's the quality of Canadel's work and the great partnership our companies share that has kept our Canadian-made furnishings in their stores for so long.
Located in a burgeoning region on Lake Erie's northern shores, hot spot for families and retirees looking to escape the harsh winters, the Harrow-based store is in a building that dates back to 1905! It features beautiful exposed brick, tin ceilings, unique architecture and plenty of character in the 5,000 square-feet dedicated to Canadel's furnishings. Their dedicated staff is ready to help you customize and personalize the pieces that best suit your space. Whether you are visiting us for a new dining set, buffet, kitchen island or more, the team at our Harrow Canadel store has its mind set on meeting your needs and dreams.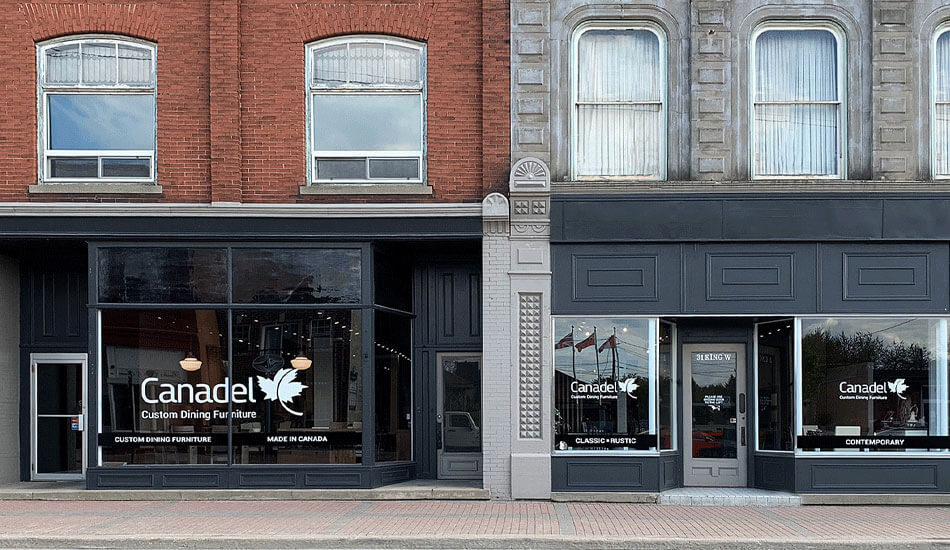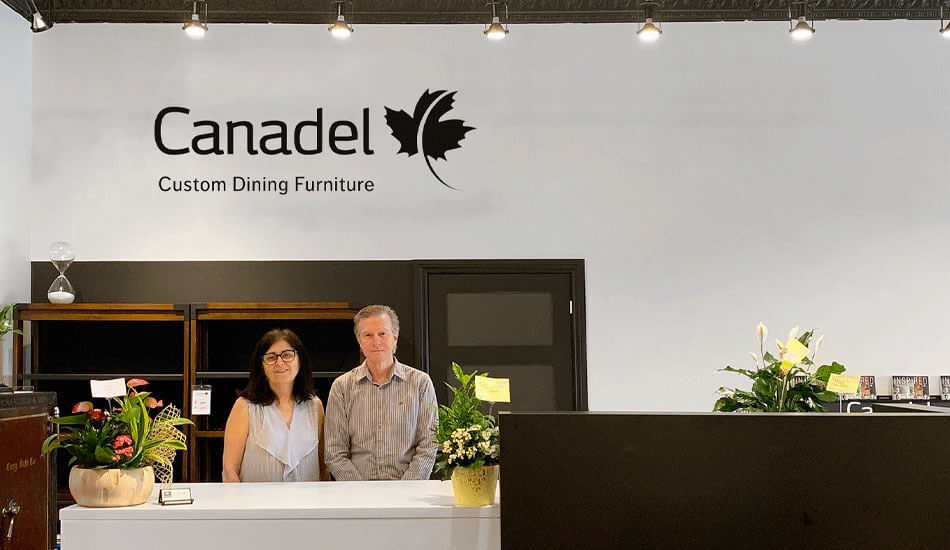 At Canadel store, our goal is to provide customers with exceptional Canadian-made products and first-class service. Specializing in custom dining furniture, our experienced and dynamic team has years of knowledge and experience with our wonderful product lines.
Canadel store's staff is especially well equiped to help you create the dining set that suits your taste and needs. The staff is always prepared and excited to show you all the options available and explain everything you need to know about our incredible customization concept. Kind and helpful, our team is ready to ready to help you plan your custom dining furniture. The perfect dining room furniture is waiting for you, and we're more than ready to make your dream project come true!
CONTACT INFORMATION
Canadel Custom Dining Furniture
27 King Street W
Harrow, ON N0R 1G0
Téléphone: 519-738-9001
BUSINESS HOURS
Monday: 10:00 AM – 6:00 PM
Tuesday: 10:00 AM – 6:00 PM
Wednesday: 10:00 AM – 6:00 PM
Thursday: 10:00 AM – 6:00 PM
Friday: 10:00 AM – 6:00 PM
Saturday: 10:00 AM – 5:00 PM
Sunday: Closed